I'm running a bit behind today, so this post is a bit late! I know a lot of people probably used this Polish Days theme to do Galaxy Nails (or maybe you all are a lot more creative than me =_=), but I wanted something quick and easy since I forgot about the post until this morning! I do read a lot of Sci-Fi books, including Anne McCaffrey, Michael Moorcock and Isaac Asimov, but I just didn't have time to think of something cool :( So here you are, my V2.0 Galaxy Nails! You can see my original
Galaxy Nails Post here
.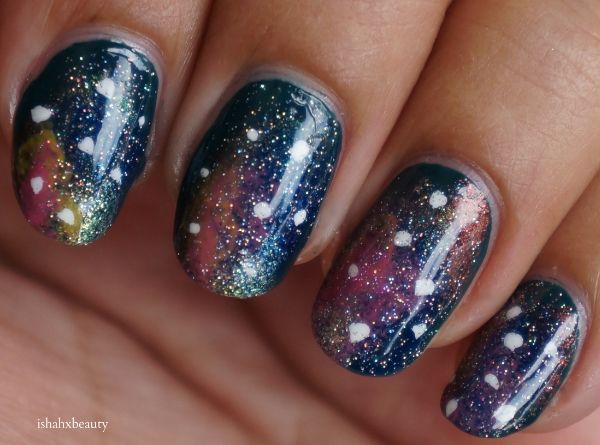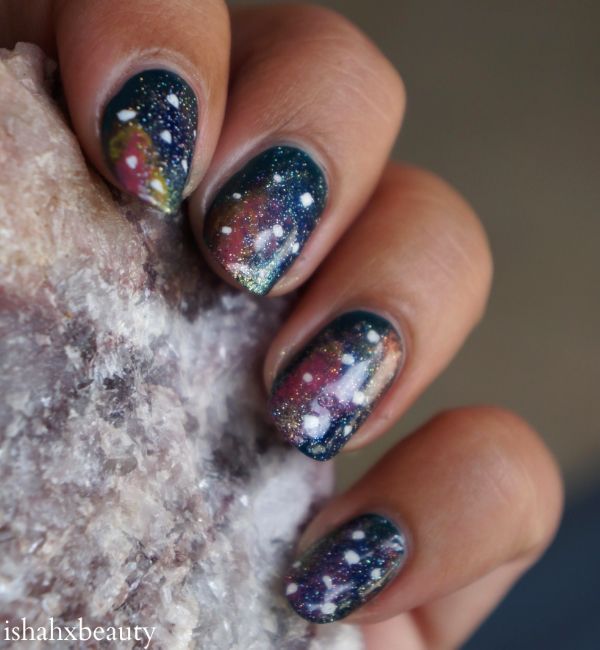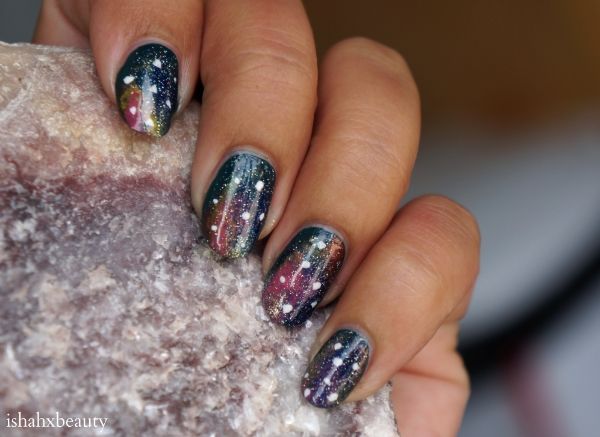 I really love how these turned out, the pink and yellow gave it an 'inside the nebula' kind of feel. I used a bunch of different polishes:
First I did one coat of Gap Peacock Blue as a base, then sponged on Spoiled by WnW Are Mermaids Real?, Revlon Royal, Color Club Port-Folio, Color Club Model Behavior, Wet n Wild Tropicalia and Spoiled by WnW Designated Driver. Then I did spots of white using Milani White Canvas Nail Art polish and topped it off with a coat of China Glaze Fairy Dust for some sparkle.
I used a crystal my mother sent me as a prop, I think it complements the mani perfectly!